Netflix is an online streaming service which offers popular movie, TV shows and documentaries users can watch over the internet. Whereas Hulu, is subscription video on demand service fully controlled and majority owned by Walt Disney Direct-to-Consumer & International, a division of the Walt Disney Company, with Comcast NBC Universal as an equity stakeholder.
As online streaming services getting popular day by day cost is as well getting high for the subscription of these services. The features provided by these services make their cost worth giving consumers satisfaction.
Comparatively, Netflix prices are high then of Hulu (main plan, with ads) making an affordable service to subscribers. As for cutting the expenses on the online services it's good contrasting the two preferring the choice and comfort of one.
There are many with both Hulu and Netflix on their monthly subscription list but it's good to know either it really worth keeping them if already paying for other services.
If you are not resident of the US, Hulu is not the service you are looking for as it's only available in the US. Netflix is providing its services all over the world adding a plus point in on its side. Still, go on the pluses and minus for others.
Contrasting both on the point which makes count for the high scale of popularity and the number of subscribers.
Netflix provides offline download whereas Hulu lack behind. Offline feature is proven good especially while traveling for watching videos or shows without any buffering problem or hindrance.
Netflix streams in 4k and HDR videos which are not the features provided by Hulu, not in its original program Handmaids Tale. Though 4k is provided in the high-cost plans but offline playback in almost available plans which are enough to attract one.
Hulu gives one live television which Netflix can't.
There are ads almost in every plan of Hulu but Netflix makes its win here with providing ads free plans.
Hulu's basic plan with ads cheaper but good only if you can tolerate those ads. Even its high costing plans can't 100% cut the ads?
Netflix makes its win with the multiple streaming up to 4 at a time while Hulu gives single streaming.
Comfort television is one of the key differences between Hulu and Netflix.
Netflix is more focused on its own original programming through many licenses programs are also streaming on it. But here Hulu makes awing by providing a more licensed program to the subscribers with its original programs.
While it's easy to group both together but both are more different as similar. Hulu is comfortable giving and Netflix stays ahead with the latest trending movies and shows. Both have their pros and cons it totally depends on the choice of one.
There are some ways which can help one over the free subscription for both the services with following some tricks or steps with attention.
How To Get NETFLIX For free:
Sharing Netflix account with your friends and family
As it's standard and premium plans provide multiple streaming without any interruption. It's also giving the feature of MULTIPLE PROFILES up to 5 but with the one email id and password. Though this sharing is to be made with the trusted ones.
Steps To Share Your NETFLIX ACCOUNT
1. Navigate to Netflix.com.
2. Select your user icon in the upper right corner. If you have already had more than one profile, you'll see the "Who's watching? "screen.
3. Select Manage Profiles.
4. Select Add Profile.
5. Enter the name for the new profile, and select Continue.
6. Select Done.
Subscribe For The Free Trial
Under the normal circumstances, one can sign up for a single FREE Trial. To sign up you need a credit card, debit card, PayPal account or Netflix gift code. You can use a gift card if it's issued by a credit card provider like Visa.
Here's how to sign up for the free trial:
1. Navigate to Netflix.com.
2. Select JOIN FREE FOR A MONTH.
3. Select SEE THE PLANS.
4. Select your plan, and then select CONTINUE.
5. Enter an e-mail address and password (This must be an e-mail address you have never used with Netflix before.)
6. Choose your preferred payment methods.
7. Enter your name and billing information, then select Start MEMBERSHIP.
Get Additional Free Netflix Trials
Though it's not guaranteed but can be tried if you are a patient person and can go for long stretches without Netflix. there is no way to hurry it but is completely legitimate.
If you subscribe for the trial of Netflix but cancel it before the plan ends. Netflix will try to secure its subscriber though it can take months to send you the e-mail. If you receive the mail from Netflix, all you have to do is start your FREE TRIAL.
Every time you enter for the free trial you have to follow the above mention steps with different e-mail and billing methods. To reduce the number of cards used for the free trial you can also setup a PayPal account, link it to your credit or debit card and use that as your permanent method.
Don't forget to cancel the free trial plan before it ends to use multiple free trials. Your billing method will be charged if not canceled on trial.
How To Cancel Your Free Trial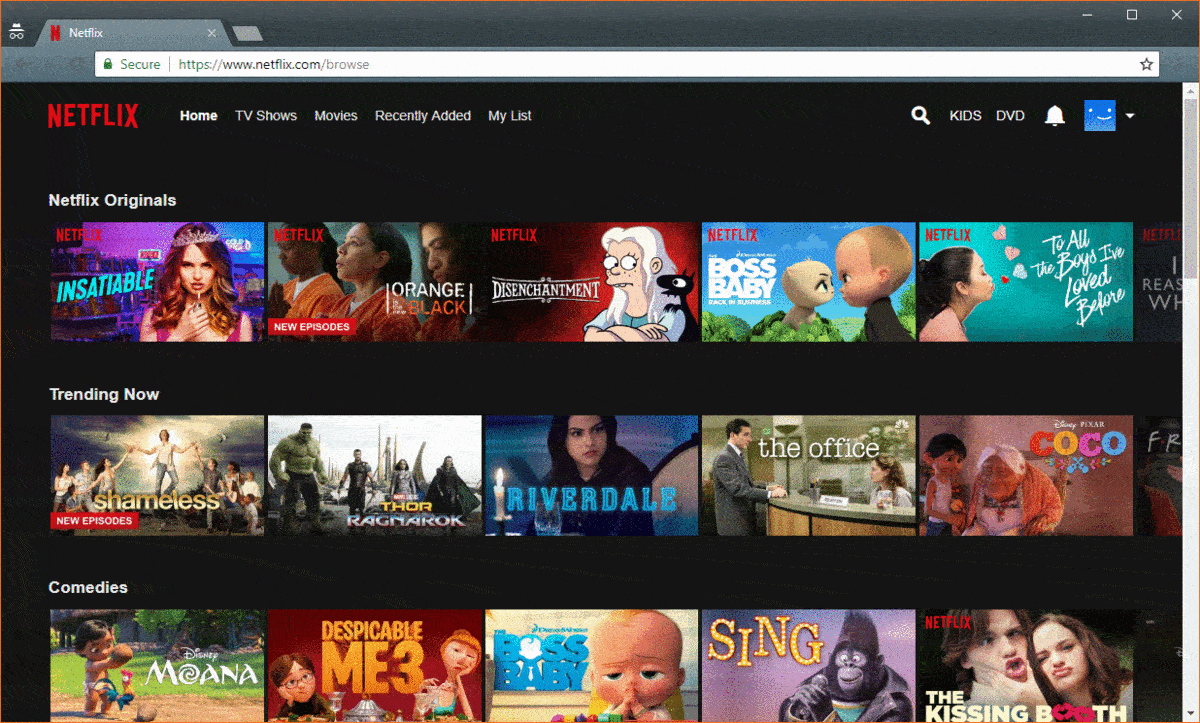 1. Navigate to Netflix.com and login.
2. Select your user icon in the upper right corner of the screen.
3. Select Account.
4. Select Cancel Membership.
5. Select Finish Cancelling.
How to Get a Free Netflix perk from your Phone or Cable Company
Very first you have to look for the company offering for the free Netflix perk, though it's not exactly free. you have to buy something but it is a valid way to get Netflix without paying directly.
If you are already a customer of the company that provides free Netflix, there is nothing wrong with taking advantage of the offer. For more information contact your phone or cable company if they provide free access to services like Netflix, Hulu, and HBO or so.
Netflix for free with T-MOBILE
T-Mobile throws in a Netflix account at no extra charge, but not for all customers.
Here's How to get Free Netflix from T-Mobile:
Sign up for a T-Mobile One plan
Make sure you don't opt for a prepaid or no credit check plan.
add at least one additional line to your plan. the free Netflix offer is only available if you have at least two lines.
Opt-in to the Netflix On Us feature.
Wait for a text message from T-Mobile, and follow the instructions.
How to get Netflix for FREE with Verizon
This offer is not available for cellular customers. This offer is to sign up for Verizon FIOS TV, and it isn't available with all plans.
Sign up for FIOS TV.
Make sure you choose a triple play package that includes television, phone and internet.
Maintain your account in good standing for approximately 65 days.
You'll receive an email from Verizon when you become eligible for free Netflix.
Once you'll eligible, login to your version account and follow the instructions.
How To Get Hulu For Free
Hulu sadly ditched its free plan back in2016, but not all hope is lost for people to watch HULU without paying. A pleasuring way to watch Hulu for free, month-by-month, and it doesn't require much effort. this pleasure is provided by MICROSOFT REWARDS. But this is only sustained Hulu Basic subscription, though the cost offset up to 50 channel streaming can be enjoyed by using gift cards.
For this, you need a Microsoft account. If you don't have any create one.
Getting Hulu Plus With Microsoft Rewards
1. Sign in to the Microsoft account and then visit the Redeem Microsoft Rewards Page.
2. Just click Redeem Reward and then Redeem Reward again on the next page and confirm the redemption.
3. Once redeemed an email with the digital code is received that you can use to load the gift card value on Hulu.
Another way to get Hulu even more cheaply
If you have thought of getting it more cheaper then there is a trick for you. The trick is Bing.
The trick is simple:
Earn 26,250 points by searching Bing per normal.
Redeem five $5 Walmart eGift Cads instead,
Load this gift card on your Walmart account.
Using the gift card balance, purchase $25 Hulu Plus gift card on Walmart
Maximizing Your Microsoft Reward Points
By making BING your default search engine this makes your work easier for maximizing your points earn.
150 points by desktop search
Extra 20 points by using Microsoft Edge.
Every day 100 points by mobile searches.
10- 50 points for daily click actives.
It can be set as a default setting with ANDROID as well as for IOS.
Combine them all and get free Hulu plus.